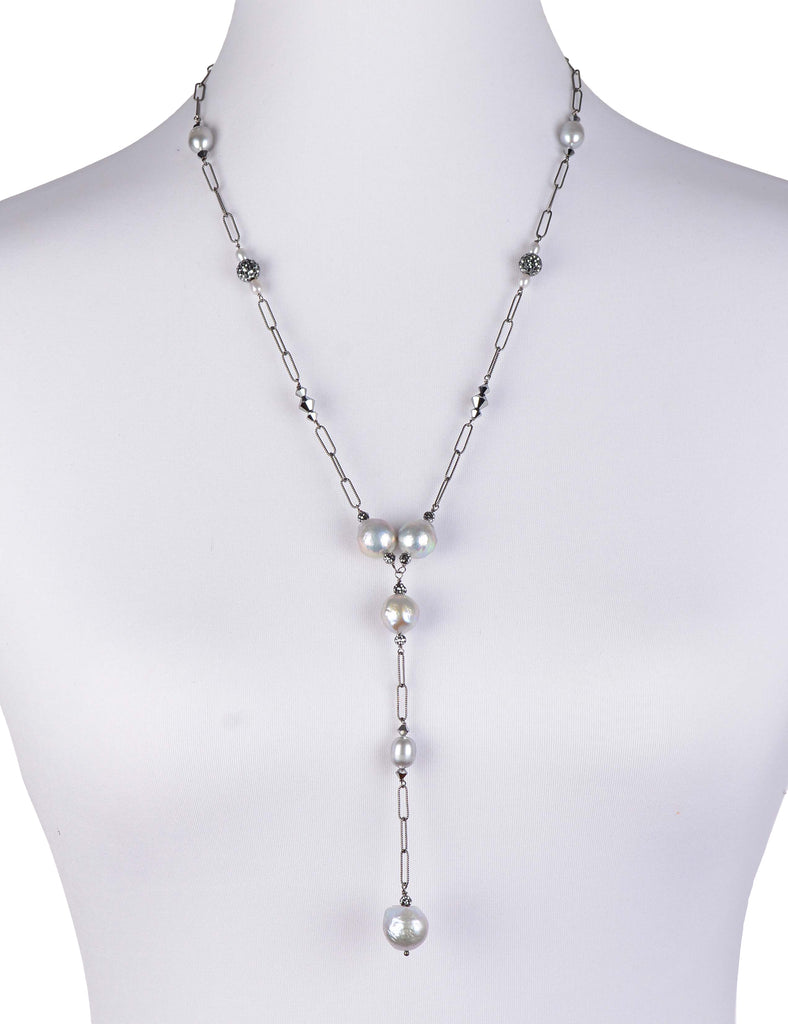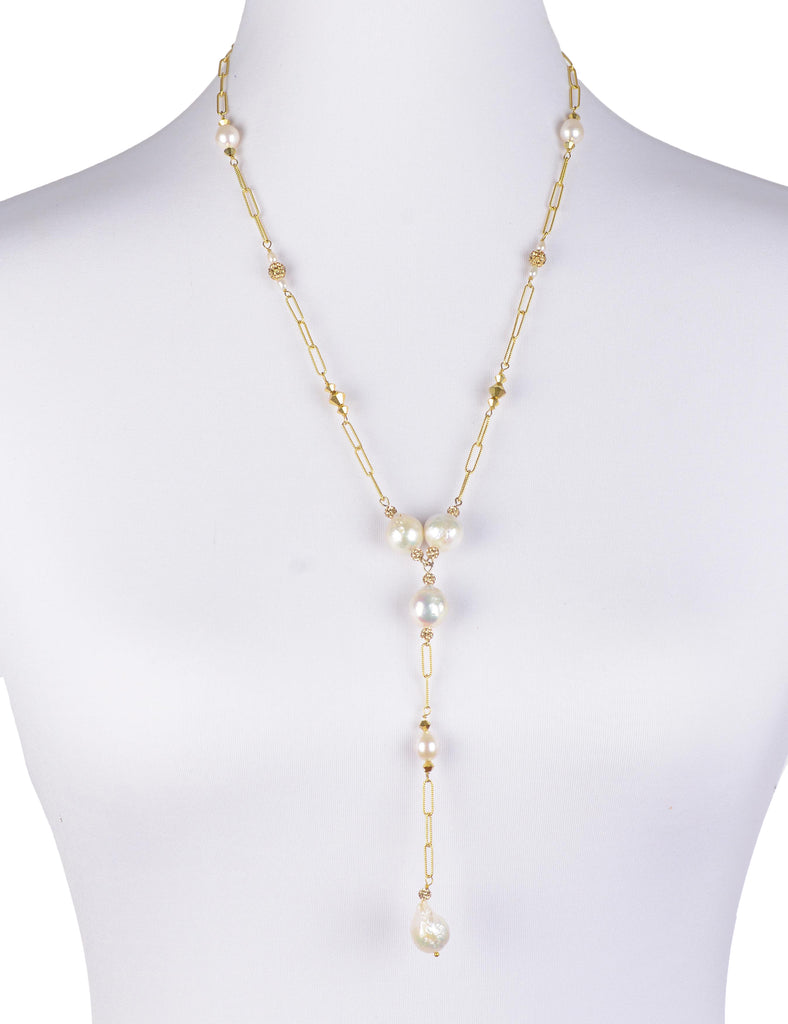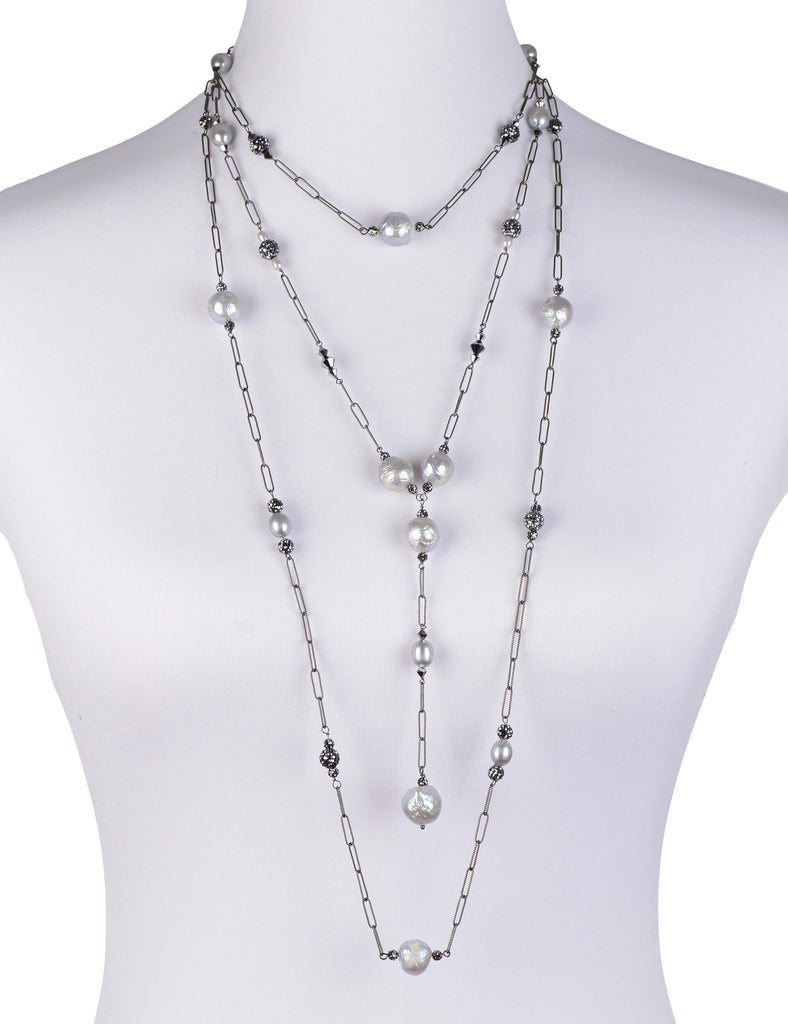 Marguerite Y-Neck
$230.00
$0.00
Drawn Chain Y-Necklace with Baroque Pearls, Rice Pearls, Cut Crystal Bicones and Bling Balls with a magnetic closure. 
Features a magnetic closure.
Measures 23.5" around; descends 10.5"
This item is handmade to order, please allow a 10-day production period.
Handmade by skilled artisans in the U.S.
Free shipping in the U.S.